OHE Expert Profile
Nadine Henderson
Senior Economist
Nadine is an economist by training and is primarily interested in the methodology, processes, and outcomes of health technology
assessment. She has experience applying both quantitative and qualitative research methods. She leads the maintenance of OHE's 'Medicines Tracker', a database which records regulatory and HTA (NICE and SMC) information on new medicines.
Her current research interests centre around economic evaluation in health care; she has researched HTA methodological challenges
faced by treatments for rare and ultra–rare diseases, histology– independent therapies, and gene therapies. She also has experience conducting research into preference–based measures, including the development of EQ–5D 'bolt–on' items and assessing the appropriateness of the EORTC QLU–C10D.
---
Latest Publications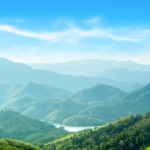 ---